A transparent box displaying icons that represent the "dangers" drivers usually face on the road, such as wild animals or distracted passersby.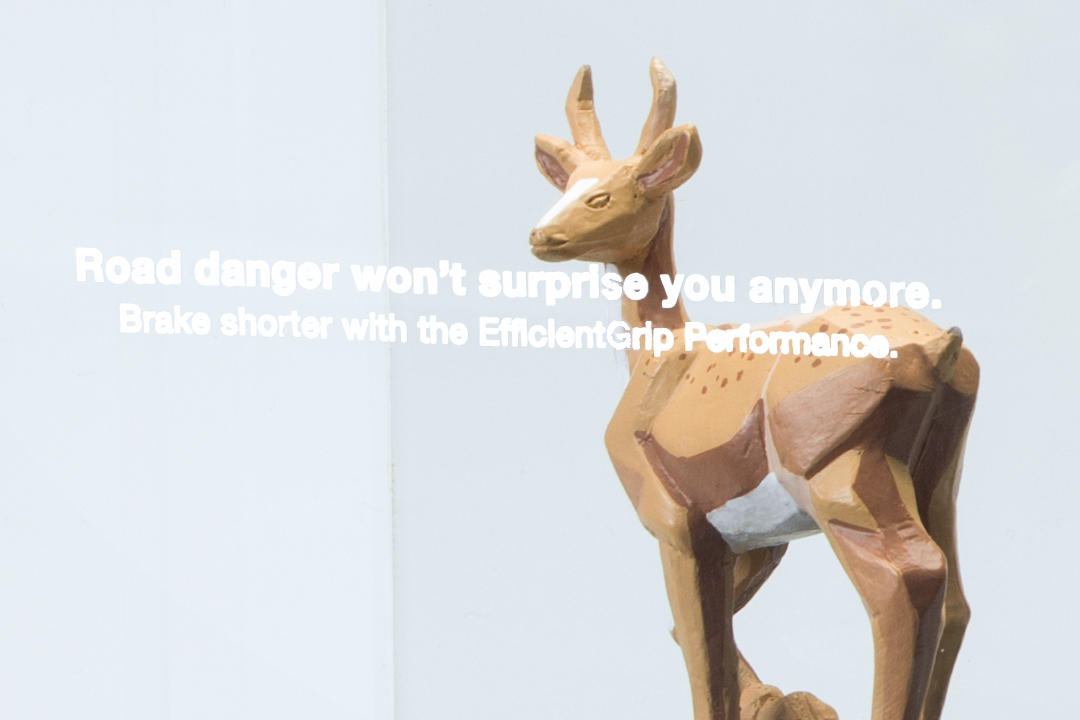 The box also contained a thin layer of the EfficientGrip tread covering its base, so our target could interact with the compound and experience its grip first hand.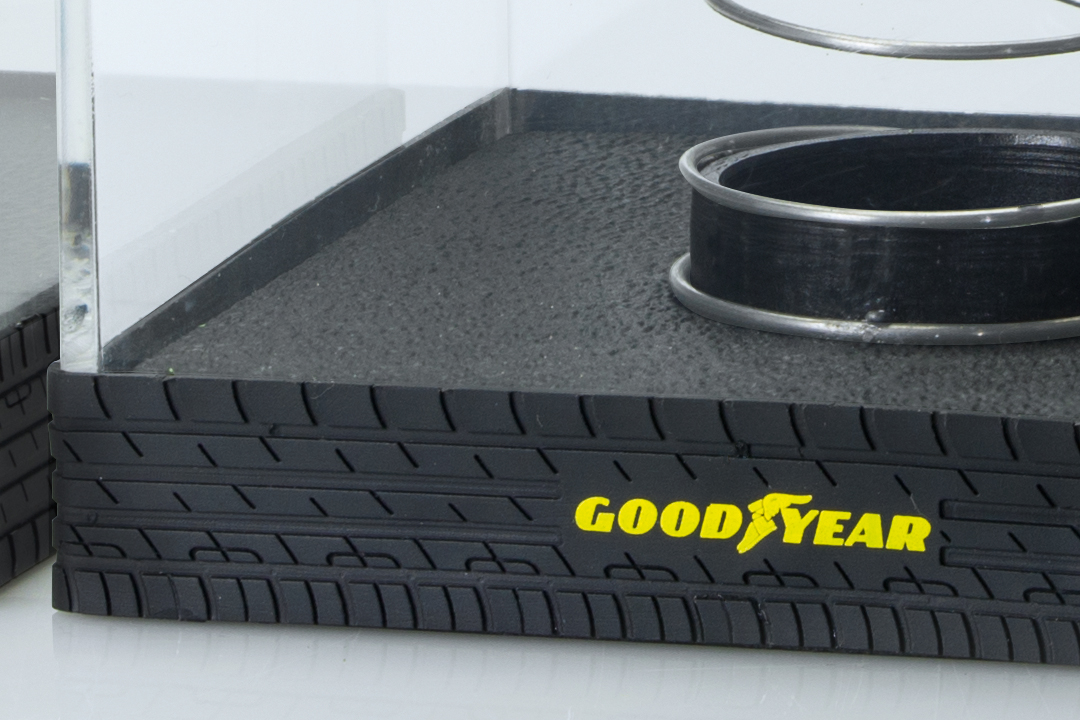 The Unsurprising Jack in The Box was a simple yet innovative way to prove that road dangers won't surprise you anymore, with the new Goodyear's Efficient Grip Performance.